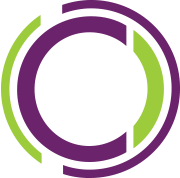 Trial Scientists & Trial Lawyers at Campbell Law LLC
Campbell Law brings together trial experience and trial science to give its clients and the lawyers it cooperates with an edge. Using the same methods that have propelled tech companies, Campbell Law uses a distinctly modern and scientific approach to obtain precise, fine-grained, and powerful information that can be used to refine and improve cases.
Contact us so we can find a time to talk about how we can help.
Big decisions call for big data.
So do big verdicts.
John and Alicia Campbell are bringing their decades of experience in complex cases, big data study, and the academy together to produce better results for their clients and the lawyers they work with on cases around the country.
John and Alicia Campbell were founders of Empirical Jury. In only 6 years at Empirical Jury, John and Alicia worked on 414 cases in over 40 states, resulting in $1,000,020,150 ($1 billion) in verdicts.
At the same time, John established himself as a leading academic jury researcher in his time at the University of Denver Sturm College of Law, and Alicia continued to expand her knowledge base by serving as lead counsel on a variety of cases, ranging from complex class actions to mortgage fraud to excessive force claims.
John and Alicia are thankful for all they've learned through the years, but they are not satisfied. Using their experience they plan to continue doing big data jury studies for attorneys while also building tools for the future of jury research including deliberation algorithms, AI for mining of past jury study data and trends, juror chat bots, and more. To accelerate their work, they have contracted with several internationally known jury researchers who will work with John and Alicia to push the science forward.
Big things are ahead.
Cooperating With Other Attorneys
When working with other attorneys, John and Alicia sometimes co-counsel, taking a laboring oar in the case from start to finish. Sometimes they help nearer to trial – providing information, big data, and guidance on critical decisions for selection and trial.
Trial Lawyers